Home Page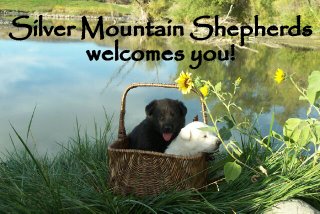 Celebrating over 48 years of excellence and specializing in exotic colors, your friends and protectors for life, Silver Mountain Shepherds.
Your best friend and protector for life.
We sincerely appreciate your help.
We look forward to seeing you.  Please call to set up an appointment.  208.366.7272. 208.404.9434  We will get back to you as soon as possible.